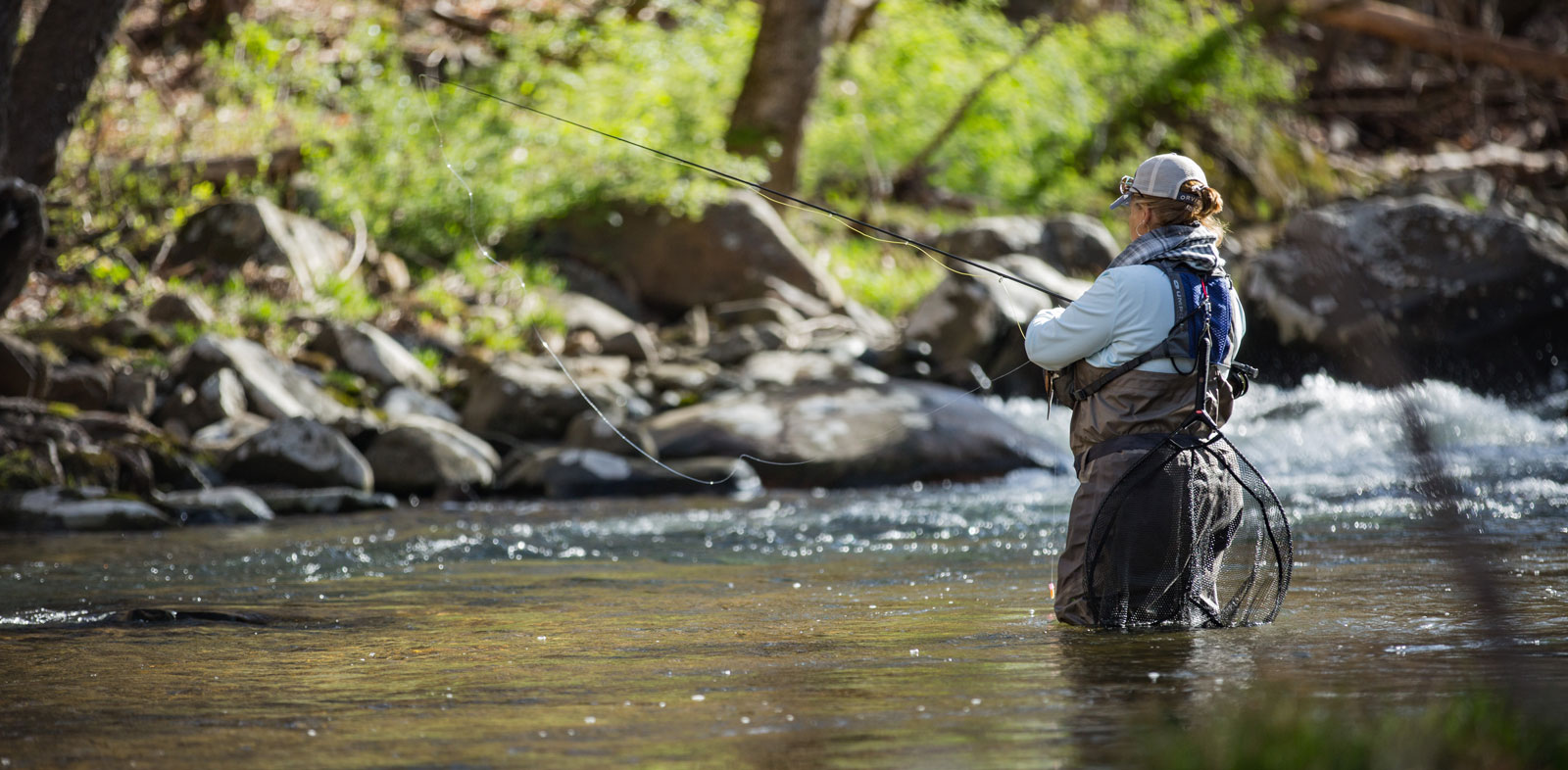 Welcome to the Casting for Hope Series
WHERE EVERY FISH CAUGHT FIGHTS CANCER
The Casting for Hope Series features a range of diverse fly-fishing competitions across the year for both competitive anglers and fly fishermen who enjoy fishing to support a good cause and drives friendly competition for the coveted title of Casting for Hope Series Champion! From a number of volunteer-controlled competitions to a variety of competitor-controlled competitions and from one-day, two-day, and three-day competitions, we have something for everyone. Our competitions are based largely in Western North Carolina, but we don't rule neighboring venues in the Southern Appalachians out when we are approached about hosting a competition within easy driving range of western North Carolina. Our leaderboard on this page captures the total leaderboard points of all Series events for the entire year.
All proceeds from these competitions individually and the Series itself help power Casting for Hope's mission and vision goals—to serve women and families in western North Carolina battling ovarian or another gynecological cancers through fly-fishing retreats and financial assistance.
If you can't participate as an angler or volunteer for one of these events, here's how you can get involved:
Click the "Events" tab at the top of this page to choose the event to support
Team up with the entire field by making a per-fish pledge for every fish caught during the event! OR
Cheer on an individual angler by making a per-fish pledge for every fish caught by a specific angler of of your choice by clicking on their name on the event-specific leaderboard!
If you'd like to make a straight donation instead of a per-fish pledge, please just click on the PayPal button at the bottom of this page to make a contribution in support of Casting for Hope's work with women and families in our western North Carolina Communities.
Series Individual Scoreboard
| # | Name | Events Fished | Points |
| --- | --- | --- | --- |
| 1 | Blake Hall | 1 | 120 |
| 2 | Shawn Isaacs | 1 | 117 |
| 3 | Will Blevins | 1 | 114 |
| 4 | Cody Fischer | 1 | 111 |
| 5 | David Braun | 1 | 108 |
| 6 | Lawson Braun | 1 | 105 |
| 7 | Chris Chapman | 1 | 102 |
| 8 | Michael Yelton | 1 | 99 |
| 9 | Brent Hall | 1 | 96 |
| 10 | Bryan Katzenmaier | 1 | 93 |
| 11 | Justin Hardie | 1 | 90 |
| 12 | Zach Northern | 1 | 87 |
| 13 | Roger Wilson | 1 | 84 |
| 14 | Mark Greer | 1 | 81 |
| 15 | Chase Turner | 1 | 78 |
| 16 | Jonathan Jordan | 1 | 75 |
| 17 | Peyton Bodo | 1 | 72 |
| 18 | AJ Allison | 1 | 69 |
| 19 | Scott Asbill | 1 | 66 |
| 20 | Bowen Swink | 1 | 63 |
| 21 | David Hart | 1 | 60 |
| 22 | Richard Carbon | 1 | 57 |
| 23 | Dillon Robinson | 1 | 54 |
| 24 | Brayton Bird | 1 | 51 |
| 25 | Chris Mallonee | 1 | 48 |
| 26 | Joel Yates | 1 | 45 |
| 27 | Logan Klarzuk | 1 | 42 |
| 28 | Wayne Thompson | 1 | 39 |
| 29 | Jimmy Spikes | 1 | 36 |
| 30 | Jonathan Buckner | 1 | 33 |
| 31 | Jason Smith | 1 | 30 |
| 32 | Tripp Nazziola | 1 | 27 |
| 33 | Billy Royal | 1 | 24 |
| 34 | Brett Woodson | 1 | 21 |
| 35 | Tom Clark | 1 | 18 |
| 36 | John Rushton | 1 | 15 |
| 37 | Chris Shadrick | 1 | 12 |
| 38 | Doug Stroupe | 1 | 9 |
| 39 | Jason Smiley | 1 | 6 |
| 40 | Lee Beason | 1 | 3 |
Series Team Scoreboard
| # | Name | Points |
| --- | --- | --- |
| 1 | MasterNymph | 348 |
| 2 | Stonefly | 294 |
| 3 | Clark Communication | 138 |
| 4 | Team NymphMaster 2 | 66 |
| 5 | Epic gamets | 57 |
| 5 | Royal Buckner | 57 |